New Battlefront II re-release includes tons of skins and content
Battlefront II is getting re-released as a new GOTY-style SKU with all DLC and tons of cosmetics.

Published Mon, Dec 2 2019 8:40 PM CST
|
Updated Tue, Nov 3 2020 11:46 AM CST
Battlefront II is getting re-released just in time for Episode IX: Rise of Skywalker.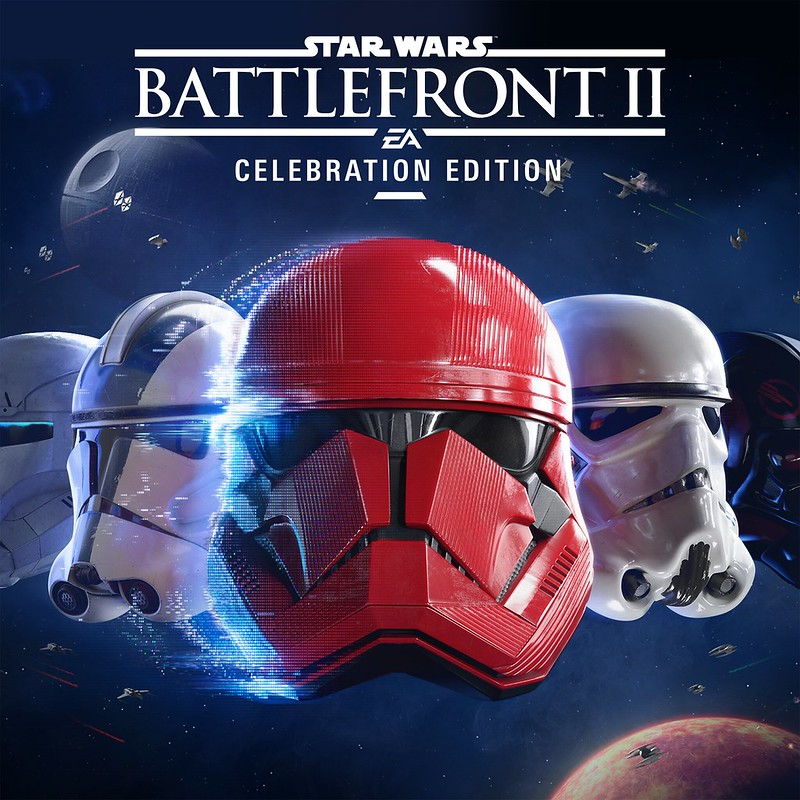 Apparently Battlefront II will get a big game of the year-style re-release on December 5, complete with tons of free cosmetic skins for heroes and troops, as well as extra content. The game will include all of Battlefront II's DLC content on-disc and grants access to new hero skins lifted right from Rise of Skywalker.
This move is fairly common for live games, especially ones that've been around for a while. No Man's Sky saw a similar re-release on Xbox One that included all content on the disc. It's a way to strategically re-engage a core audience of players who want to continue their Star Wars experiences right after seeing Episode IX, as well as fold new players into the service-based pay ecosystem and sell a new full-price game to boot.
EA also confirmed that Battlefronts I and II sold more than 33 million copies worldwide. A timed re-launch with the end of the Star Wars cinematic Skywalker saga will no-doubt boost these numbers.
It's likely EA isn't content with Jedi: Fallen Order having all the Star Wars thunder. Respawn's new Star Wars game is singleplayer-only, meaning it's a one-and-done type of game versus Battlefront II, which is consistently monetized over time.
Battlefront II has transformed dramatically over its two-year lifespan with tons of new modes, characters, and content added to the game for free (well, not really free, they were funded by the game's optional paid in-game purchases).
The re-release punctuates DICE's massive Battlefront II roadmap for 2019 and should ensure the game carries into 2020 and beyond. Battlefront II is expected to pass the torch to EA Vancouver's new Star Wars game sometime in 2020.
Expect to see an official announcement tomorrow or thereabouts. Here's a description from the leak:
Be the hero in the ultimate STAR WARS battle fantasy with STAR WARS Battlefront II: Celebration Edition! Get STAR WARS Battlefront II and the complete collection of customization content acquirable through in-game purchase from launch up to - and including - items inspired by STAR WARS: THE RISE OF SKYWALKER when they release December 20, 2019. The Celebration Edition contains:

Base Game - Including all past and future free game updates as they release

More than 25 Hero Appearances - Including six Legendary Appearances, plus one Appearance each for Rey, Finn, and Kylo Ren inspired by STAR WARS: THE RISE OF SKYWALKER, coming December 20

More than 125 Trooper and Reinforcement Appearances
Related Tags